We are glad to present the 4 laureates, that will take part to the Jazz Migration promotion in 2019 and 2020 :
---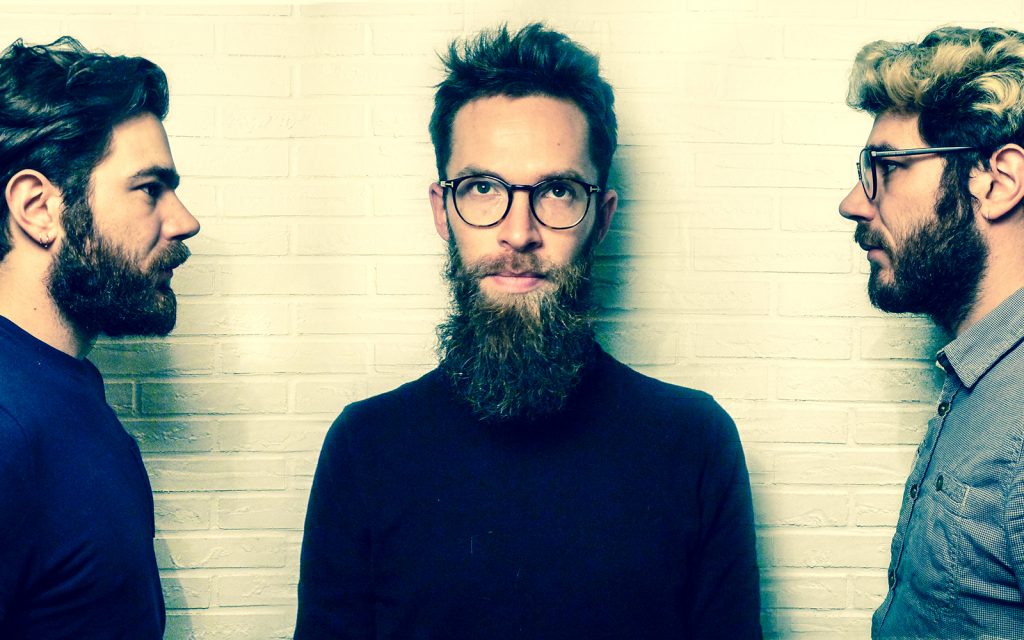 Kepler
supported by Jazz à Luz
Julien PONTVIANNE – Tenor Sax / Clarinet
Adrien SANCHEZ – Tenor sax
Maxime SANCHEZ – Piano / Keyboard
Slowness. Melody. Restraint. Kepler's music is rarefied, every sound stems from necessity. Frozen beauty is hard to come by – Kepler openly yearns for it – resisting a world that is spinning faster and faster. This outward stability conceals breaches and discontinuities, inviting one to a different listening experience.
---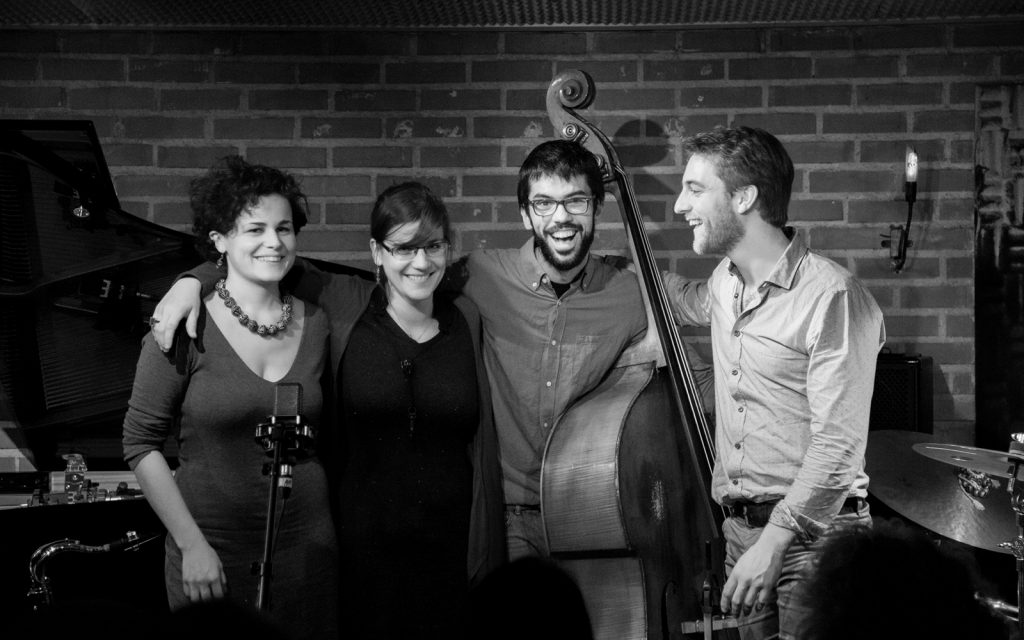 Nefertiti Quartet
supported by Le Crescent
Delphine DEAU – Piano
Camille MAUSSION – Sax
Pedro FERREIRA – Double Bass
Pierre DEMANGE – Drums
Nefertiti is a jazz quartet created by Delphine Deau in 2013. Coming from all around France and abroad, the four musicians met and graduated at the Paris Conservatory. With a common instrumental form, the quartet manages to find its originality through its compositions that combine polyrhythm and groove. All written by the pianist Delphine Deau, the tunes are mainly influenced by North American Jazz, with a large space for improvisation and interaction between the musicians.
---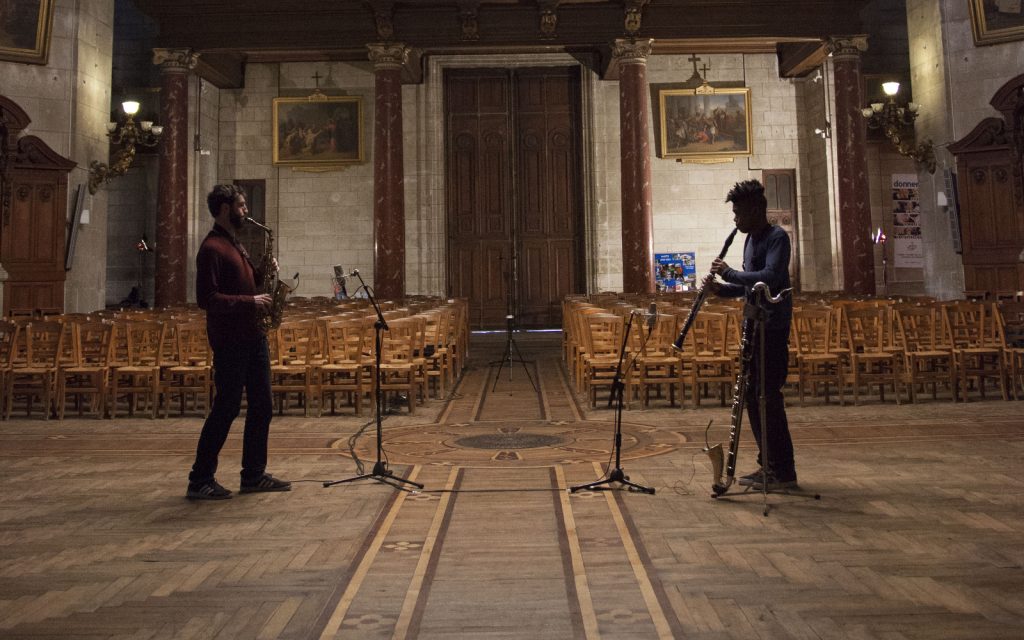 No Sax No Clar
supported by Les Rendez-Vous de l'Erdre
Julien STELLA – Clarinet
Bastien WEEGER – Sax / Clarinet
With their atypical backgrounds, their music sometimes has hints of the colours of the Mediterranean, sometimes hints of the magic of Nordic countries, whereas at other times it is more unchained, with a free jazz influence, or even evocative of the alchemy of bebop…

They do not claim a musical identity, gender, style or label. The musical journey is what motivates them, a journey of discovery around themes of interest to them.
---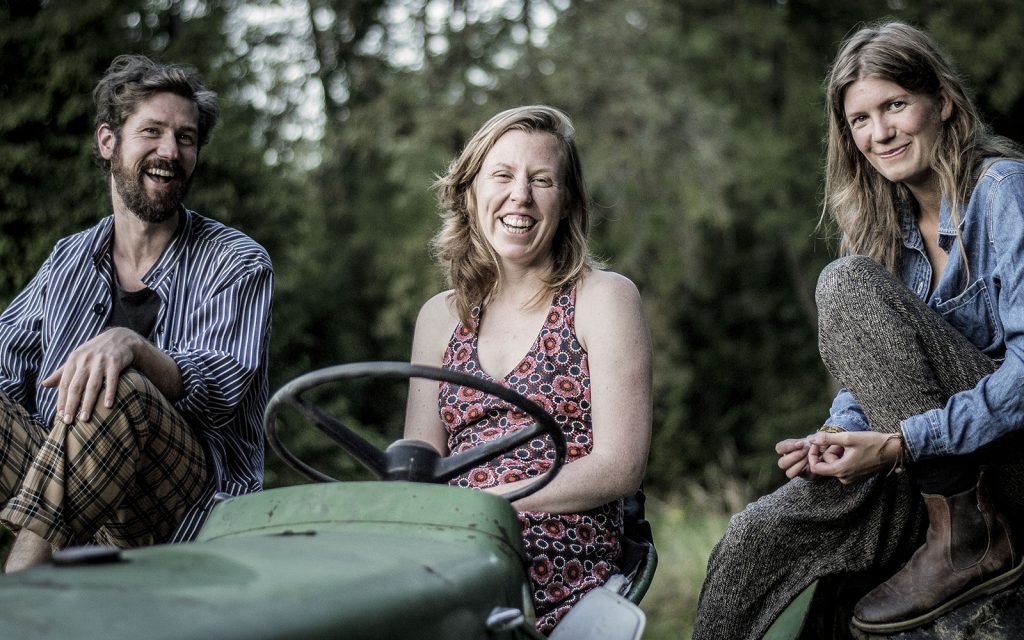 You
supported by Le 106
Heloïse DIVILLY – Drums
Guillaume MAGNE – Guitar
Isabel SÖRLING – Vocals
Drummer Héloïse Divilly is welcoming Swedish singer Isabel Sörling and guitarist Guillaume Magne on this new project. They are performing a new composed songbook. Here, writing is coming up as an a mix of improvisation, pop music, folk and jazz which brings us to a trip in an imaginery land.
In the tradition of Portishead or Björk, among others, You let voices expressing themselves freely : Isabel's voice reminds us sometimes a lullaby, sometimes a far moan – Guillaume weaves a web of harmonies and deep ostinatos – Héloïse plays drums as her instrument is guiding her on a crazy run.
---
Jazz Migration, created in 2002, is a program led by AJC, the jazz promoters network in France and in Europe, in order to respond to the issue of emergence and dissemination of young jazz musicians. Jazz Migration is today the only project for french emerging creative jazz musicians, that is offering the opportunity for them to build their careers, develop their skills and get their music out into the world.
The laureates were nominated through an election process opened to 130 promoters inside and outside AJC's network (clubs, festivals, nationals theatres, cultural centres, etc).
These young artists will follow a training period until December 2019:
– a 3-day residency in their sponsor's venue
– theoretical trainings
– meetings with professionals
In 2020, the 4 laureates will be on tour in France and Europe.

If you are interested to participate to the tour, please contact AJC: tiphaniemoreau@ajc-jazz.eu