Jazz Migration, created in 2002, was devised by AFIJMA and then taken on by AJC in order to respond to the issue of the emergence and dissemination of young jazz musicians. Jazz Migration is today the only project for french emerging creative jazz musicians, that is offering the opportunity for them to build their careers, develop their skills and get their music out into the world.
Jazz Migration strives to promote and develop the careers of young musicians from the French jazz scene, based on the determination and a common desire to our festivals, venues and partners to offer a genuine opportunity to the wealth of talent living in our land.
Indeed, there are very few programmers who dare to venture into discovering really innovative new artists, so as to make the public aware of them. This is why numerous musicians, in spite of the musicality of their work, remain little known nationally and are often limited in their dissemination. In response to this observation, the AJC members decided to develop an innovative ambitious programme to create a place for innovation and youthful creativity: Jazz Migration.
46 bands selected, 150 musicians supported, over 600 concerts organised… AJC network, with more than 60 possible music venues, thus offer the bands selected each year broader opportunities for meeting audiences and professionals in the show sector, in clubs as well as at festivals, both in France and abroad.
Jazz Migration is supported by Ministère de la Culture, SACEM, CNV, ADAMI, SPEDIDAM, FCM.
Media partners : France Musique & Jazz News.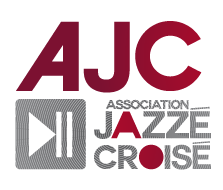 AJC is the jazz promoters network in France and in Europe.
www.ajc-jazz.eu/en