We offered ourselves the luxury of sharing opinions and experiences between six professionals and support systems in five different parts of Europe (Poland, Italy, England, Ireland, Belgium). From the first ambitions and the main features of their programs, to the relationships they have with the world of education, to their desire to work together in order to better support artists, the discussions we have had here have been both fascinating and exciting.
Enrico Bettinello / Nuova Generazione Jazz (I-Jazz)
Steve Mead / mjf Souncheck, mjf hothouse, mjh originals (Manchester Jazz Festival)
Kenneth Killeen / 30/30 (Improvised Music Company)
Karolina Juzwa / International Jazz Platform (Wytwornia Foundation)
Lobke Aelbrecht / Stepping Stone (JazzLab)
Martel Ollerenshaw / formerly Take Five (Serious)
Steve Mead
In presenting and promoting music over the years, we started to notice a lack of diversity in the artists we were programming and realized that we had to make some interventions ourselves in order for people we weren't reaching with our communication channels, or who weren't feeling confident about coming forward, to take part in our program. In doing so, we were hoping to have an eventual positive impact on the look and feel of the jazz workforce as a whole. This is our main reason. We have been commissioning work and running artists programs for a long time and I still think they are more than important to do, because we are only starting to see a kind of revolution in the generational impact of the artistic workforce.
Kenneth Killeen
I always use a very simple analogy which is: " we need to create steps on a ladder", because the artist needs to know that they are climbing to somewhere, on a path, a trajectory rather than just going round in circles. Anything we do has to be responsive to the needs of the community. And some of those needs can be very localized. For example, in Ireland, there is a lack of jazz clubs and infrastructures. Without those tangibles structures, our job is to create, with these talent development programs, new spaces and audiences that can identify with this music. I want to create programs that basically say, "here's a step on the ladder for you, at your level in your career and if you climb another couple of steps, there will be another program".
Karolina Juzwa
We have to do it in order for the music we love to survive. We noticed that the educational system doesn't answer artists' needs or support them in providing jobs in the future. When we started this platform, that was actually to provide them with opportunities so that they can develop, play more and survive on the market. We noticed in Poland that all the academic structures are quite old and focused on only one way to express yourself and to play jazz music. So what we have been doing, initially only for the Polish artists, but over the years also for foreign artists, is try to show them what is happening outside in terms of music and how it's developing, and how to make new generations of people interested in it.
Enrico Bettinello
After attending many showcases in other countries, I realized that I had to work on a emergence program in Italy to say "we have a lot of interesting musicians as well and here they are". I wanted to show that artists in Italy deserve the same attention as others do in other countries. That was one of my first sentiment. Going back to the ladder image, I would like to emphasize the idea that we should bring the ladder more towards a better awareness by the musician of what is going on around them. This awareness can cover a wide range of things from promotion, making records and getting gigs, etc. But it has to be more and more dedicated answering questions such as "Who are you as an artist? What can you do? What's your role in the society?"
Lobke Aelbrecht
I was lucky enough to see many international projects bringing together musicians but where the scheme of intervention was set beforehand and where it never really mattered which musicians it was and what they needed. We also organized concerts, set up collaborations, etc. and I sometimes felt that we were doing that above musicians' heads, without involving them.
So what we wanted to do with Stepping Stone was really look at the musician first: "What do you need right now? Where do you need to go to develop your career? And how can we help you with that?" Instead of us cooking up a scheme and hoping that it would fit the musician and that they would be grateful.
Martel Ollerenshaw
Being a "cultural operator": working directly with artists, without being a manager or an agent but writing funding applications, being able to conceive and run a project from A to Z, I developed my own "bag of tricks" and when I started working with Serious and we had this opportunity to create a talent development program. We worked out a methodology which then became Take Five and its many variants: Europe, Switzerland, Norway, etc. 
Working directly with artists means talking to them all the time, understanding their needs, their ambitions and all the things that are stopping them from achieving those ambitions. And I am sure that if musicians are informed, if they know what is possible, how the sector works, they can operate more effectively within that sector.
we don't need no education
Steve Mead
I have an enormous amount of respect for the people who work through the educational system. Part of what we do – and I don't mean this to sound arrogant – is kind of rebalance some of this work. Somehow it has produced a certain set of parameters of what our music should end up being and we have tried to find the players who haven't gone through those systems and give them a chance to grow through some of our programs, as an alternative. We know we can't change this overnight, but we must go through some conscious intervention and some dialogue with the decision makers. So we try to work with them rather than against them, but at the same time, to challenge their modus operandi. We want a jazz sector that is  really a kind of celebratory balance of both musical and cultural diversity and represents the workforce, the audience and pushes the music forward in musical directions that are not necessarily academic.
Karolina Juzwa
10 years ago, we had exactly the same issue, with an academic system producing numbers of musicians, playing only the "right type" of jazz music. We realized that these young musicians were not happy, feeling something was wrong, that they could not explore their own voices there. So we wanted to provide them with a chance to look for their own authentic individuality in music. That's the only way the music can develop and that people will listen to it, if it's authentic and if you feel comfortable with it.
There is a "small cancer" developing inside the educational system with musicians/teachers who don't want this music or their students to evolve. It is our role to show these young musicians what the real world is. We were inspired by the Norwegian academic system realizing how much attention they put into the search for your own sound, your own originality. Apart from the artistic development, there is also the professional development that is totally lacking in the academic system, because nobody cares what they do when they leave. Our role is to give them this feeling that someone cares. Because being a professional musician is a tough life, especially in the beginning and that requires our attention.
Kenneth Killeen
I feel so strongly about this sometimes. Education seems just broken. If you look at European jazz we need to embrace that it is a very nascent, relatively speaking, musical identity. And this musical identity is a heritage, transplanted into a heritage teaching, which is very crucial for the development of the music but which can completely strip out musical identities that can emerge.
We noticed that music can be either very strongly identified by the region it comes from, or music that seems original but so interlinked to the conservatory teachings that it looks the same. It is not easy to say "This is my music, I've taken the whole alphabet of jazz and I'm using it to make such music. But I'm not afraid to break away from tradition in order to do that", contrary to "I am playing stuff, which is a kind of a cloned carbon copy of formulaic stuff". The music that is interesting to me, the "kicking the tires" music, is very exploratory and young and nascent. It is why it is so important to nurture and support it.
Enrico Bettinello
In Italy, on one hand, it is obvious that a large number of teachers are not connected anymore to the real world and carry a jazz image straight from the past, but on the other hand, this system provided a lot of welfare to the Italian jazz when we started to think and work on our national identity, rather than being dependent on the US model.
In the end, the artist is still the weakest element of the chain suffering from "institutions" that did not take him/her into account. These years, I had many musicians asking me as a curator for ideas or direction. On one hand, I am flattered, on the other hand, I am thinking that these 25 years old musician is asking for something that should already be on her/his side. And we actually all took that into consideration.
Lobke Aelbrecht
I have the feeling that a lot of students who graduate from the conservatories have the illusion or are under the illusion that the world is waiting for them. And it's not. And then, they get very frustrated. Many also feel that the only way in which they can be successful as a musician is through being on stage and playing music instead of also doing workshops, exhibits, working with the community on other musical paths. This, added to what had been said, is also a bit off in the educational system here.
The education system today is really based on being virtuosic on your instrument without encouraging your understanding of the sector.
Martel Ollerenshaw
The education system has a narrow view of what a career is. Usually musicians are being taught by academics, who are former musicians but have now a wrong view on the sector for the most part. Plus the education system today is really based on being virtuosic on your instrument without encouraging your understanding of the sector. So you end up with someone who has been trained to do the performance or the creative aspect of the job, but not the job as a whole and who sometimes has a distorted view on the job.
concrete jungle: competition vs cooperation
Kenneth Killeen
Even the Norwegians would agree that jazz is underfunded! As a result, any organization involved in jazz is really focused on its own activities, somehow forgetting to share and work with others. And the way we can achieve any measurable success is when everybody is on the same page. All of the key stakeholders need to be in some form of agreement. But it is hard, with people being so focused on their own territory and goal and protecting their fundings being afraid to lose it.
In Ireland, we established the Irish Jazz Forum. We identified every key stakeholder, anybody that is funded by the Irish Arts Council to develop this music and wrote the first ever letter to the government saying "here is what's wrong, here are things that are underfunded, here are some recommendations to consider". If everybody in the community is behind the same project, it can result in more meaningful work and a better acknowledgement and acceptance of the art form.
Karolina Juzwa
Our ecosystem is lying between competition and cooperation and it is an issue because promoters compete with each other and don't want to cooperate.
We thought that we found a good recipe with the Footprints project, by training artists and agents, by having experienced promoters to work on their local structures. And then we realized that we still had lots of difficulties in promoting young artists, because there was no cooperation between promoters.
The way we're doing our programming has to change and our role is to make promoters realize that it's obsolete not to work together. I find the ability to make compromises while you're programming very important.  It is not always right with my artistic vision but the final aim is to show this artist more times rather than pleasing myself.
Enrico Bettinello
This is a very old issue, even in the realm of the performing arts. As long as our system is built around the idea of being original and creative, this kind of competition, even without taking into consideration the personal behavior, even with the most open promoters, is here.
Institutions have based part of our work on the idea of creation, creating one of our biggest issues. Artists must create but promoters have to as well and this leads to a competition and a misunderstanding between them.
As long as our system is built around the idea of being original and creative, this kind of competition is here.
Martel Ollerenshaw
With Serious, we were able to work with these musicians, facilitating collaborations, commissioning them for new works, putting them as sideman/sidewoman with more experienced and established artists, featuring them in all sorts of different ways across the entire practice education. Being able to connect these many artists to our team and to so many professionals had a huge impact on the artistic scene and made the local practice very dynamic. It indeed introduced a whole new generation of artists to us and vice-versa and then to an audience and also to other promoters around the country. It actually had a really huge ripple effect on the whole scene and created many spaces of cooperation.
Lobke Aelbrecht
During Covid times, we could feel more strongly this opposition between promoters and artists where one wants something, the other wants something different. This is another kind of competition but the venues always seem to be in a power position. It is basically always musicians begging for the stage, which can get very frustrating. And in COVID times, there were no gigs and the only support from the government was going through venues, giving them a massive responsibility towards the musicians and it led to even harder competition. We definitely need to counter this, by listening musicians' need, sitting together with them and making them really feel like this is a cooperation. This is not just us feeling generous, this is creating the right conditions for a true collaboration, on equal foot between artists and venues, promoters who can share and be able to work together.
Steve Mead
Part of our sector is not connecting with our models and artists and this is, according to me because:
–   Artist development is relatively expensive to deliver and not a very profit-making venture. Unless you're lucky with funds, it's very hard to get an economic model that is commercially profitable from artist development.
–   It is a work with no guaranteed return and no secure feedbacks.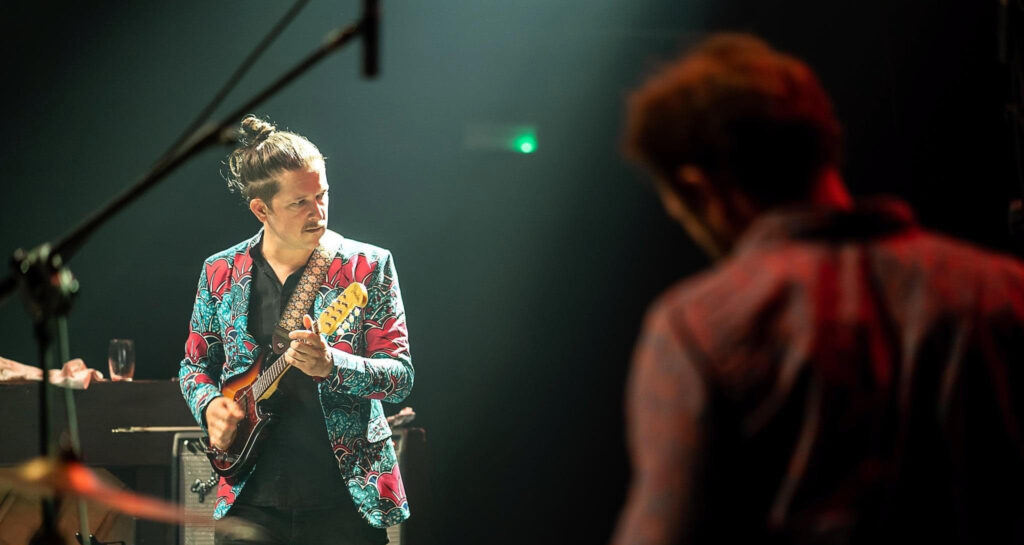 –   I think you do need a certain set of characteristics and personalities to deliver it well. I don't think anyone could or should do it. A few years ago, we saw suddenly many actors doing talent development but working all on the same models and no one was proving that they were justified in delivering and setting up these kinds of programs. What we bring and what they don't or can't bring is a solid network with strong connections and introductions that will benefit the artists to expand their horizons.
Kenneth Killeen
While we talk about Europe Jazz Network, I want to use it to showcase the best Irish talents and give them the opportunity on my fictitious ladder to step through new connections. But everybody wants the same thing for their artists so I need to reciprocate. And reciprocation is a fundamental part of the bilateralism of network engagement. And today, we should ask national organizations and more specifically those who fund them to set aside a dedicated budget for this type of reciprocation.
Enrico Bettinello
In Italy, the money that we get is just for exporting musicians and we don't have tools to facilitate reciprocity. And it's not facilitated by many structures' attitudes. When it comes to work on reciprocity, we face the "everybody is selling, very few are buying". There is a kind of unbalanced system. And this is not only due to a bad attitude but to the inherent nature of the supporting scheme.
It's so difficult to activate reciprocity on a regular basis. It is so depending on building platforms as we are trying to with Constellations, and it is up to the good behavior and intentions of the promoters. It is indeed easier to speak and make these connections with our European network because when it comes to sharing these ideas with other local national promoters it is always very difficult for us.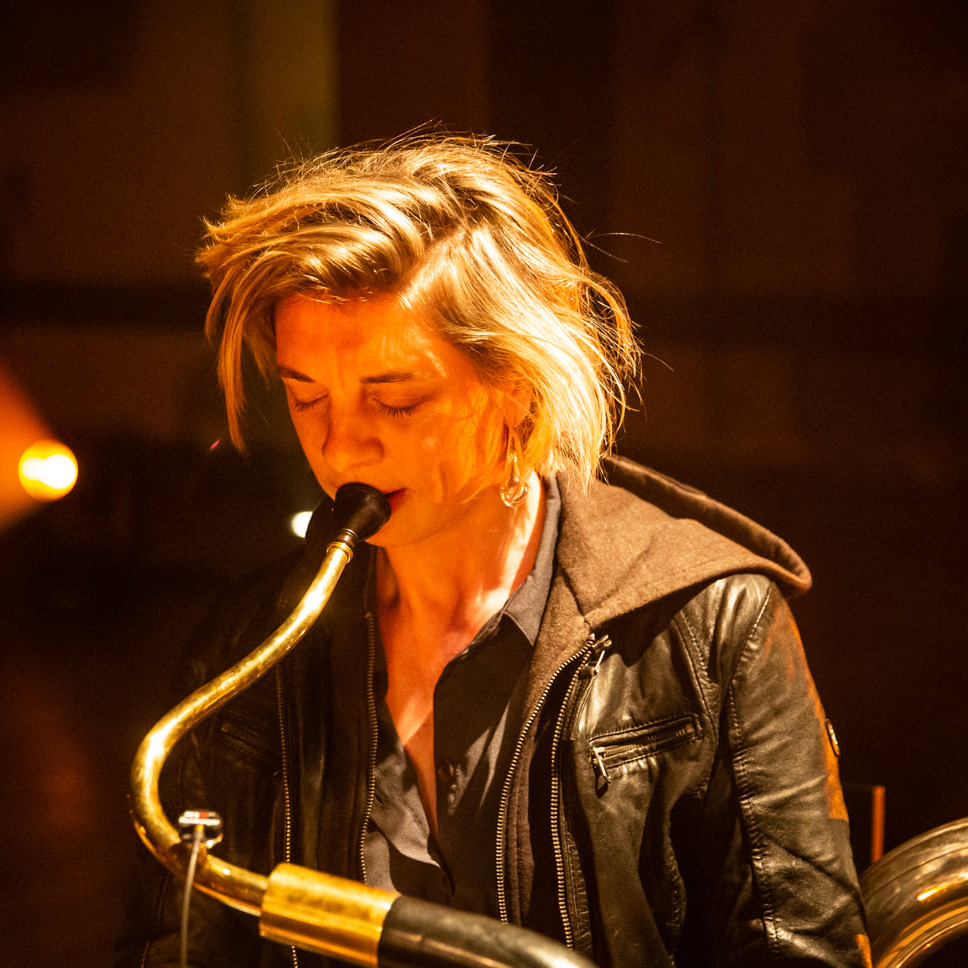 Karolina Juzwa
With our international partners, we help each other out, we work together, because we've been through these programs and all of these network meetings. And we realize that it is easier to cooperate with people from another country than in our own country. Our real problem is that we have nobody to work with in our own country in Poland. There are not enough local promoters, no local structure to work with artists and to promote international artists in your own region. Too many festivals, funded with public money, still only promote American names while public money should support emerging artists! We need to focus on that.
Martel Ollerenshaw
Many artists from Take Five wanted to play abroad. We had connections, the right network after so many years working with European promoters, so, that was quite simple.
But creating reciprocity acts was way more complicated. There are some initiatives, like 12 points, Melting Point that do that in a really good way. At Serious, we would have some kind of a soft cultural diplomacy through our programs, via embassies and export offices, trying to encourage reciprocity across all stages of careers, not just the emerging talents. But this is too rare. Because if finding gigs on a national level is hard, it is harder on an international level. To do that, you have to create your own network, your platform and work through it.
Lobke Aelbrecht
We want to make sure that the musicians involved realize that the support we are giving them is not to fix them some quick gigs abroad; it is to make sure that they have the context, the contacts so that they could build this sustainable network. They might not get any gigs in the next months or coming year, it will take work and time. It is definitely more difficult now than it was, but building such a network is absolutely crucial if they want to develop abroad.
Kenneth Killeen
One of our biggest issues is that these bands that nobody has ever heard of are not selling tickets. And there is a massive work to do in networks like EJN for a better communication and marketing. We do need people to tell the story, create the narrative around these great bands I can see on a Jazz Migration concert or on a Jazz Connective evening. And that is part of the audience development side.
Enrico Bettinello
When I ask artists about who they would like to address with their music, their answer is often very naïve: "It is for everyone." This is unfortunately not true, we need to identify a community of listeners and work through it.
One of the best ways is to think about formats. In Italy, many of the young audiences are interested in "boutique festivals", smaller and mostly experiential where many audiences have no idea who the musicians are. Thinking about shaping the audience through formats and new ways to experience music is a true topic.
We should also give some role models to the system. One idea is to make this music and the languages that we want to support more "fashionable". For that, we do need better storytelling about our world, our musicians, the experience that the audience lives when attending a concert of European creative music.
Lobke Aelbrecht
Artists need to be very much aware that it's audience they want and not just gigs. Fixing a gig, playing a concert is something, but it can't be the ultimate goal.
Many artists have this mindset, meaning that they don't take any responsibility in raising an audience. For a small country like Belgium, musicians have to think internationally, finding artists to work with and collaborate. These several connections can lead you to share the stage in one festival with local artists, creating a network and then through a domino effect, help you work your audience.
This is not something you can force to happen, musicians need to be interested. This is what we insist on with Stepping Stone, like we did recently with Sweden where we tried to link our musicians with the Swedish audiences by organizing masterclass with students, workshops, interviews, podcasts, connecting with the communities around and not only joining for a gig.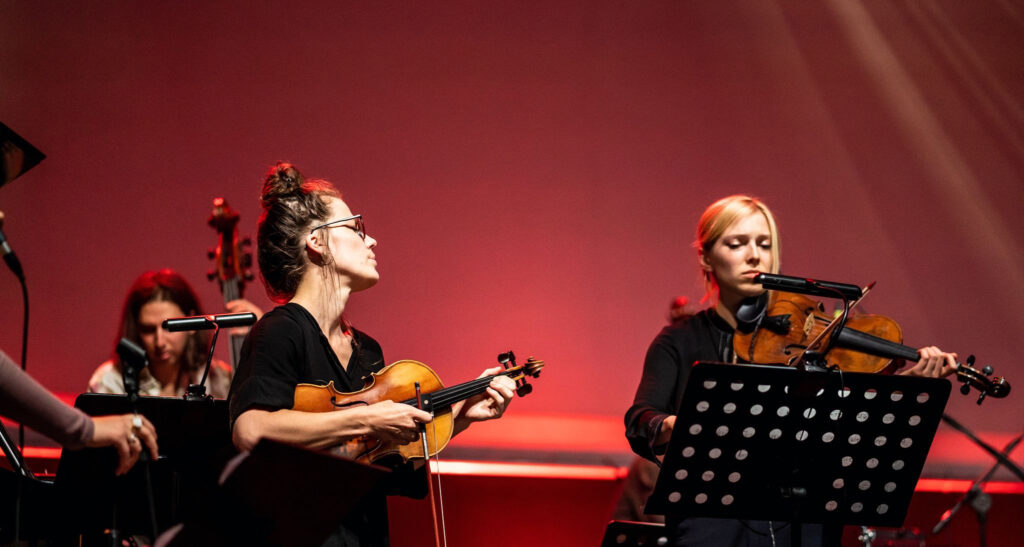 Martel Ollerenshaw
It is definitely a mindset. Either musicians want to engage with their audience or they don't. Many think that dealing with the audience is not their job, which is ridiculous when you think how much music is a means of expression and communication. And if these people want to make a living out of being a musician, they have got to communicate with somebody. It is really a big issue that is not dealt at all at the university because most of them live in an abstract world where they just practice and play for themselves. Live audience, people who pay for CDs, people who stream or download music, this is an audience and musicians need to communicate with them. There are many ways, means and people who can work on that, but it is a mindset for musicians to recognize that the audience is important and that they need to put a strategy in place on how to meet them, activate them and keep them engaged.
Steve Mead
There is something in the decision-making process and the choice of artists that we decided to support that could help rebalance the problem of finding audiences. Because if we were very careful in choosing the right artists, we could identify and develop an audience with them. That takes a lot of work to get the right people and a lot of time. But I think if we work with artists who have got something special and distinctive to say, we can identify some "market potential" and create some momentum around their type of music. We have to start from the early stages so it doesn't suddenly become a problem when they will be in front of the audience.
Karolina Juzwa
We want to provide creative conditions for the artists so that they could develop. We want to give them inspirations, motivations by creating a shared energy with the other artists/participants. It means bringing inspirational people, more established musicians to share their experiences with them and showing them different kinds of music or concerts.  So first, it would be giving inspiration they can live on for the next months.
And then, it is about building a community that they feel part of. That's the most important thing. Because in the end, all the friendships that they build throughout the platform will be the most crucial outcomes. We talk often about how important the community is for us professionals, so imagine how important it can be for a 22-year-old musician?
Kenneth Killeen
We need to develop responsive programs. We identify the talent, then we create programs to nurture or incubate that talent. And then we try to provide full professional development, to increase their worldview, their awareness and professionalism. We put them on platforms, small ones and later on larger platforms. And finally, we hope to export those artists.
We want to increase national mobility and we do that through a series of residencies, developing new relationships with venues where we put the artists, in order to increase appreciation of the art form in those areas where jazz is relatively uncommon, and also support the artists in connecting with the community. At the same time, we work on developing new interaction models between artists and the audiences outside of the simple performance in order to better integrate the audiences.
Enrico Bettinello
The educational system is narrowing, funneling the imagination of many musicians and our work is to reshape that. Our program has been created on the importance of setting up concerts for the artists. But we felt that this was not enough and decided to focus more on tutoring and mentoring the artists, about all other aspects: taxes, streaming platforms, marketing, booking agents, communication, all these aspects that they most of the time don't know about.
We talk often about how important the community is for us professionals, so imagine how important it can be for a 22-year-old musician?
And through conversations, we try to make them aware of all the possibilities they have and to stimulate their curiosity towards other arts, other stimuli and other communities or formats that they can reach. We try to make sure that the imagination they have on stage can be replicated in their professional views.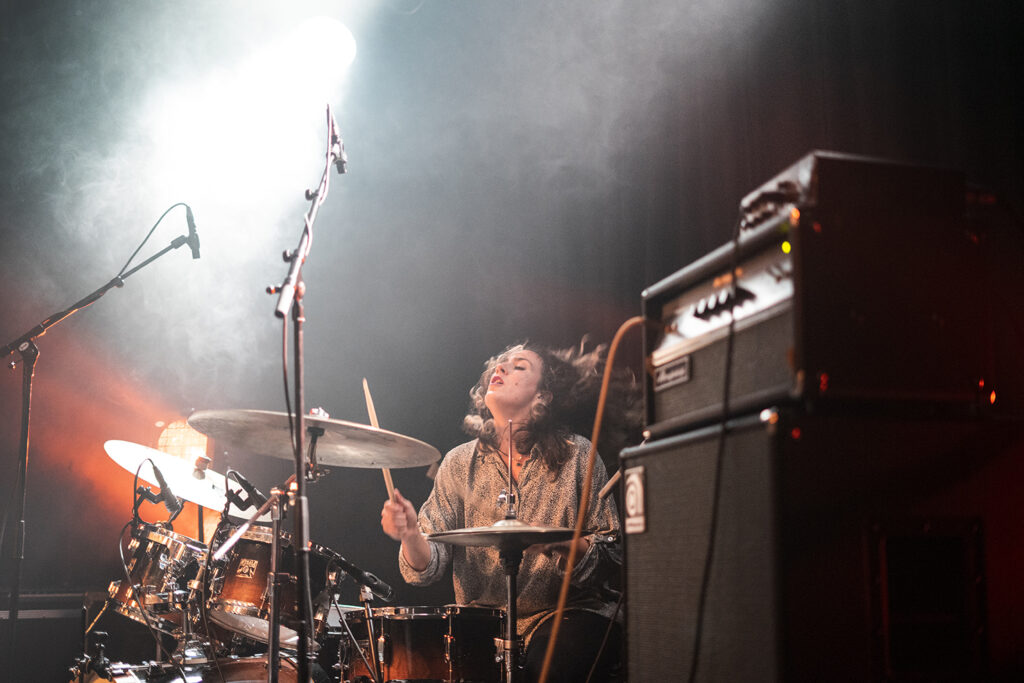 Steve Mead
I like Kenneth's analogy of identifying, incubating and then platforming, that looks like a lot with what we do. We created three separate programs, targeting different career stages. The first one is more about giving them confidence, helping them build their competences and support their path in creating their own identities as artists. Hot House is a six-month residency, around profound interrogations into their artistic paths and ambitions, then matching them up with a mentor from the music industry, trying to get them thinking about new ways, new approaches. And it ends with an industry showcase. And finally, we have this program where we commission the artist with rehearsals and a premiere on the festival.
There is a route through all these patterns, a journey or a ladder available. And our job is as we often say " to try to put a rocket under their career", making an impact and a difference to them.
Lobke Aelbrecht
You can find practical information about communication strategies, doing your own recording anywhere you want. And if most of the development programs focus on that, I prefer to have deep conversations with musicians to understand what they want to achieve and equally what is holding them back, and think about how those things can be unlocked or facilitated. My job is to understand the sector so I can listen and relate to their issues and then showing them what possibilities and opportunities exist for them.
We also value the importance of connections a lot. Finding an e-mail or a phone number is easy but creating your network is more complex. We want to help the artists to use our connections and make our network their own network, so that they can then take it further. I really like the quote "Give a man a fish and he'll eat for a day, teach a man to fish and he'll eat for a lifetime".